Woman's History Month Event: Chicana Her-Story
43500 Monterey Avenue

Palm Desert
,
CA
92260
USA
Phone: 760-346-8041
Website:
Click to Visit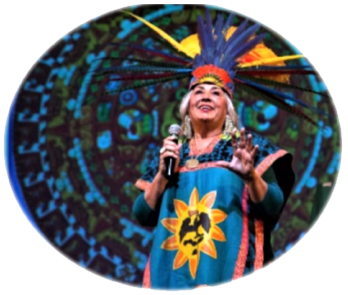 Performance Artist Maria Elena Ramirez proudly presents: CHICANA "HER-STORY", you've heard history, now hear hers! 
Maria has created a multi-media presentation of Oral History, including teatro, music, rap and storytelling.
She presents a feminine perspective on what has transpired over these last 500+ years since 1492, when Columbus invaded the Americas.
Before Columbus, over 70% of the indigenous nations were peaceful and matriarchal.  The invasion of 1492, ushered in genocide, disruption of Native values, patriarchy, and a legacy of violence against women and children that haunt us to this day.
It is time to honor our foremothers' and forefathers' great teachings.  It is prophesied that in this current year of what the Aztecs call "El Sexto Sol", (the sixth sun), female power and harmony will re-emerge.
When:
Tuesday, March 21, 2023 at 11:30am
Where:
Pollock Theatre on the Palm Desert Campus
Admission is free, no reservations required. Public Welcome!
---
Tuesday, March 21, 2023
Contact:
PATRICIA L REYES

Phone: 760-776-7331

Categories: