An opening artists' reception will be held on Tuesday, September 3, from 5-7 p.m. The event is free and open to the public and light refreshments will be provided. Musical entertainment will feature Avenida Music, headed by Josiah Gonzalez.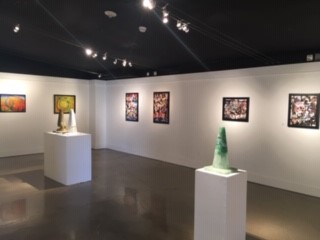 Paintings (including encaustic works), drawings, prints, photographs, sculptures (including glass works) are on display, featuring work by Andrea Calderon, Judith Cook, Dion Cuevas, Raymond Ewing, Ida Foreman, Maria Gamboa, David Goetz, Yehsiming Jue, Emily Maddigan, Christopher Reba, Christine Scott, Maccabee Shelley, Michael GladychYuki, Toyooka Smith and Margaret Tennesen.
College of the Desert's Walter N. Marks Center for the Arts is located at 43500 Monterey Ave., Palm Desert. Gallery hours are 11 a.m. to 4 p.m. Monday through Thursday, and by appointment.
For more information, please contact the Marks Art Center at 760-776-7278.