Toni Bakal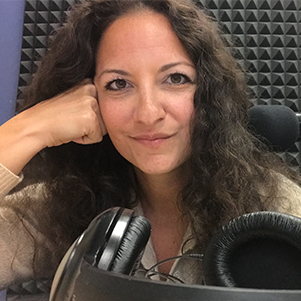 Toni Bakal is the instructor for RTV 007 Intro to Radio Production and is a Faculty Advisor for KCOD. She received her MFA from Loyola Marymount University in Los Angeles in Writing & Producing for TV.
Prior to moving to the Coachella Valley, she most recently worked at a brand consultancy and creative agency in Los Angeles that specialized in entertainment companies and TV networks, helping produce projects for clients including PBS, Canal+, AMC, The CW, TimeWarner, UniMás and many more.
She helped with the KCOD rebrand to KCOD CoachellaFM in 2014, and won several awards while station managing at the station, including Best On-Air Personality in the Nation in 2016.​​