COD Remembers Al McCandless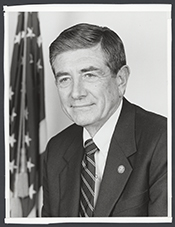 It is with deep sadness that College of the Desert mourns the passing of longtime College of the Desert friend and former Congressman and Riverside County Supervisor Al McCandless.
The Board of Trustees closed the Aug. 18 meeting in his honor.
Here is the statement from Board Chair Aurora Wilson.
Listen to Aurora Wilson's Statement