Spring Semester Begins at College of the Desert
College of the Desert students returned online today for the start of the Spring 2021 Semester. The College is continuing to offer courses predominately online, in a synchronous, asynchronous, online combo or hybrid distance learning environment.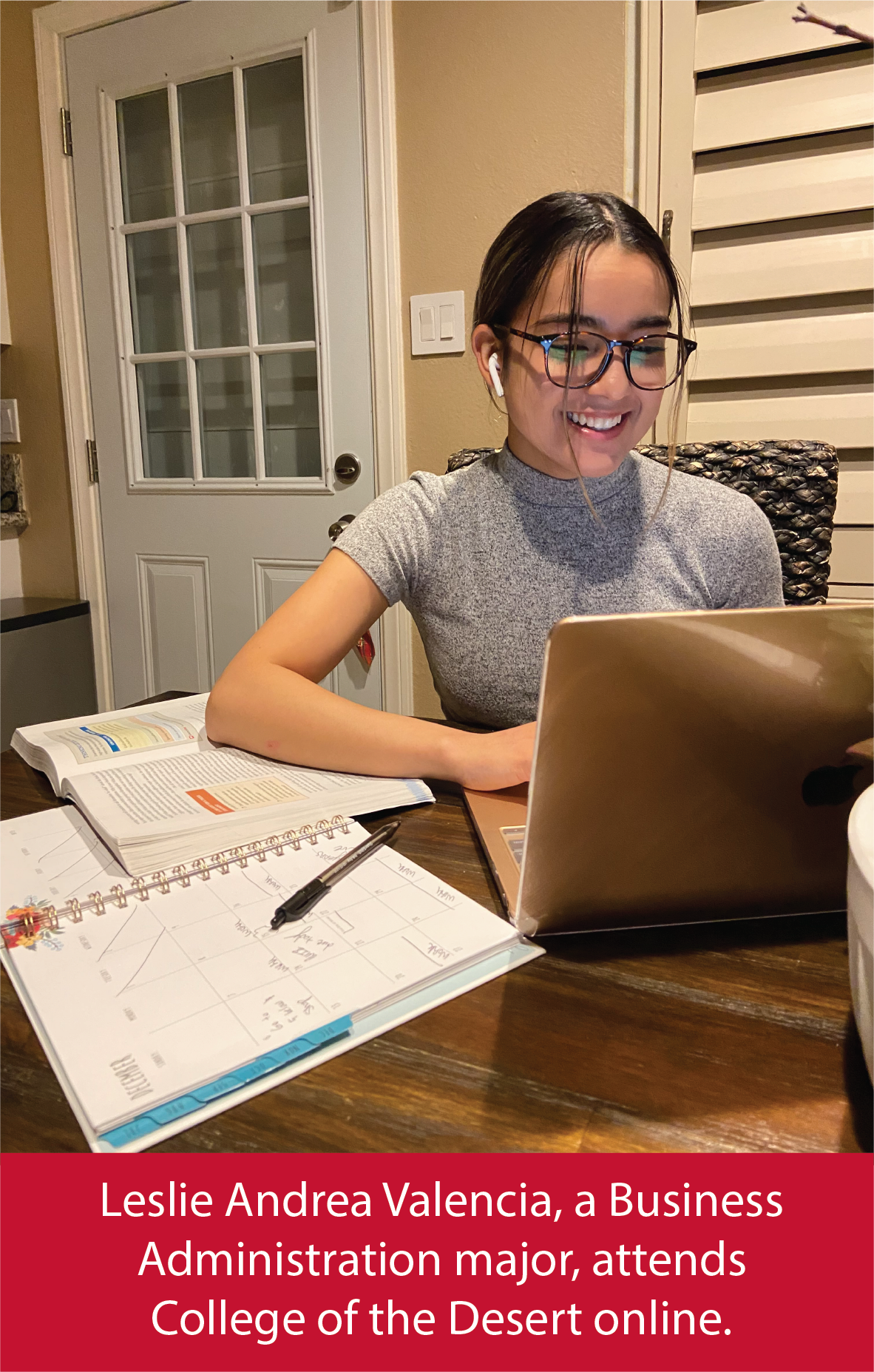 Students can still apply and register for full-term classes, now through Feb. 8. Credit and non credit options are available in a wide variety of disciplines, including Administration of Justice, Applications and Information Systems, Automotive Technology, Child Development and Education, Culinary Arts, Golf Management, Mathematics and more.
For a complete list of open courses, please visit the College of the Desert website and click on the "Open Class List" link on the left side of the home page.
Student Services, including Counseling and Enrollment Services, will continue to be available online.
For a list of key dates, operational hours and other important information, visit the College website. ​