Man of La Mancha at the McCallum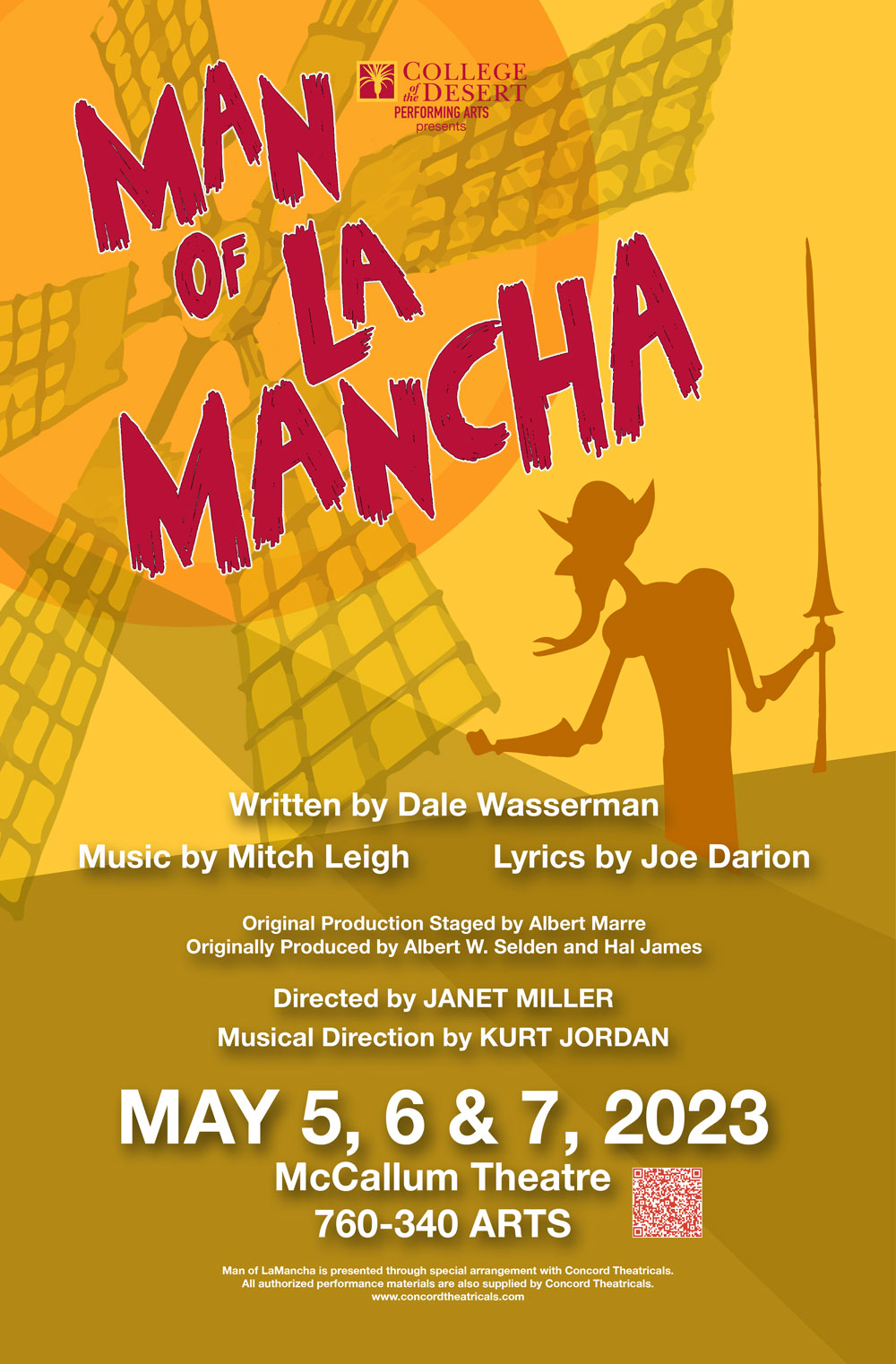 College of the Desert Theater Department presents Man of La Mancha at the McCallum Theater, May 5th through 7th.
The Tony-award-winning musical is inspired by Cervantes' 17th-century masterwork Don Quixote. Cervantes and his fellow prisoners, while awaiting trial during the Spanish Inquisition, perform a play-within-a-play portraying the elderly Alonso Quijana, who renames himself "Don Quixote" and goes on a quest to right all wrongs in the world.
Tickets are on sale now through the McCallum Theater Box Office and website, mccallumtheatre.com. Come see this classic celebrated musical!