Food and Snack Pantries
College of the Desert has two food pantries: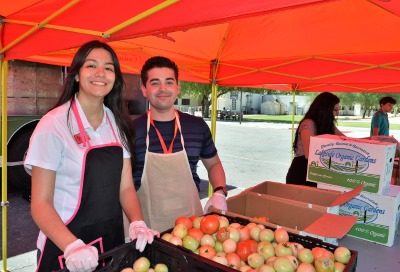 Palm Desert
South Annex 5
Open Monday - Thursday - 8:30 a.m. to 4:30 p.m
Closed Friday
Indio
Behind the Bookstore
Open Monday - Thursday - 8:30 a.m. to 4:30 p.m
Closed Friday
In addition, there are 20 snack pantries located across the Palm Desert campus and off-site locations.
Students need to provide their COD ID and be currently enrolled.
Students can receive a maximum of 15 lbs.
Limited to one pantry visit per week
Limits to individual items may apply
A FIND Food Bank Community Health Worker (CHW) or Promotor will be available for one-on-one appointments at both the Palm Desert and Indio campus. A CHW can assist students with applying or determining eligibility for a variety of community resources including CalFresh, utility discounts, Medi-Cal and a whole range of programs. To schedule an appointment, click on the Basic Needs button below and you will be able to self schedule an appointment at either the Palm Desert or Indio location.
If you are looking for assistance with housing, technology assistance, childcare or other basic need services you can contact the Basic Needs Center at 760.862.1319, or by completing the Basic Needs Intake form.