Alan Gitlin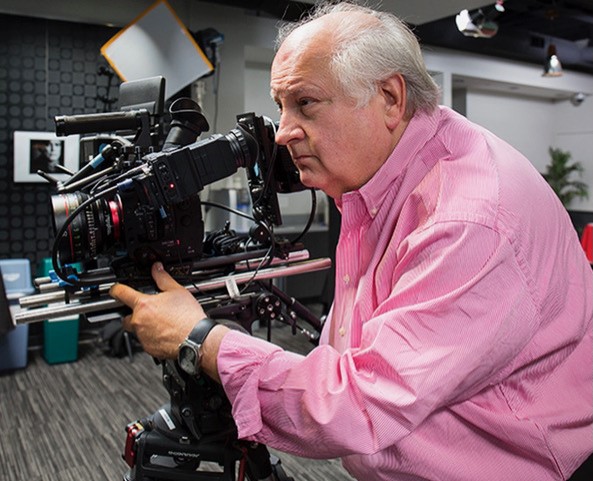 Cinematographer / Camera Operator / Producer
Alan Gitlin grew up in Texas and attended the University of Texas and graduated from North Texas State University with a BA in Speech Communications with a specialty in Radio, Television, and Film.
While attending college, he shot several TV and theatrical commercials for local radio stations in the Dallas-Ft. Worth market. In his last years in college, Alan taught beginning film courses under a teaching practicum. The course was a complete study of all facets of camera practices and principals as a part of TV and Feature Film productions.
After college, Alan was asked to work on various feature productions in Wilmington, NC. That work experience and work relationships lead to establishing Los Angeles as his home base. Thirty-five years later, Alan still works in main stream TV and Feature Film Production using all the new camera technology.
One of Alan's credits, WORLD WAR II; WHEN LIONS ROAR was a miniseries for NBC using HI-Def cameras under the artistic eye of John Alonzo, ASC. John was nominated for an Emmy for the first project to shoot in HI-Def and broadcast on NBC, a standard def network. His task was to take a Hi-Def sports camera and make it function like a film camera to work in a film production environment. Focus could be pulled remotely from a truck or next to the camera.
Over the last several years, Alan has been invited to teach camera and production at various colleges around the country. He has also been invited to participate in seminars around the world discussing camera technology and workflows.
Alan retired from camera four years ago, and is currently working on two motion pictures from original scripts that he has written.
Some of the feature film credits:
SONNY WEXLER-Netflix

MASTERMINDS-Relativity Media

42-Warner Brothers

STAR TREK:GENERATIONS-Paramount

MISSION IMPOSSIBLE-Paramount

RUSH HOUR 2-New Line Cinema
Some of the TV credits:
MISTRESSES-ABC

COUGARTOWN-ABC

JAG-NBC

STAR TREK:DEEP SPACE 9-Paramount

STAR TREK: Voyager-Paramount