David Goetz
Adjunct Faculty, Arts & Media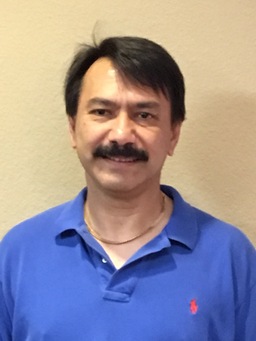 David Goetz is an adjunct professor in Visual Studies and teaches art history and film studies at College of the Desert.
Goetz's academic research has focused specifically on the visual representations of two minority immigrant populations in Southern California: the Cambodian American community, many of its members are survivors of the "Killing Fields" holocaust, physically and emotionally scarred by the brutality witnessed under the Khmer Rouge regime; and the Vietnamese American diaspora, most of its members consisting of refugees known as the "Boat People," escaping communism at the end of the Vietnam conflict and suffering from the post-bellum trauma of loss, dislocation, and resettlement. Additionally, his research has delved into Hollywood's representations of the Vietnam War and its reinterpretation of the event.
Goetz received his MA from California State University, Long Beach, in 2004, and his Ph.D. from the University of California, Irvine, in 2014. Goetz has taught art history, film studies, and media studies at the University of Redlands, Saddleback College, and the University of California, Riverside. He has been with College of the Desert since 2015 and is currently the Interim Faculty Director at the College's Marks Art Center.
Goetz grew up in Southeast Asia and came to the United States in 1982. He served in the U.S. Army from 1983 to 1986, and in the Texas National Guard from 1986 to 1989. He likes to travel, meet people, and experience new cultures, and has been to several countries in Asia, Europe, and the Americas, including: Cambodia; China; Indonesia; Japan; Singapore; South Korea; Thailand; Vietnam; Belgium; England; France; Greece; Italy; Spain; Canada; and Mexico.