Janet Miller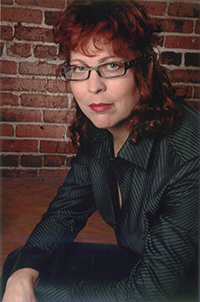 Janet Miller is a producer, director, choreographer and educator. Ms. Miller holds a Bachelor of Arts in Musical Theatre from CSU Northridge, a Master of Arts in Theatre Arts and Dance from CSU Los Angeles and a Master of Fine Arts in Television, Film and Theater from CSU Los Angeles. She is a full-time (temp.) professor at College of the Desert and an adjunct professor at Copper Mountain College. She has taught at Cerritos College, CSU Los Angeles, CSU Northridge and has been guest director/choreographer at many institutions.
Janet is the 2015 recipient of the Los Angeles Drama Critics Circle Joel Hirschhorn Award for Career Achievement in Musical Theater. Her original choreography has been showcased Off-Broadway at the Westside Theatre in The Marvelous Wonderettes. She received a Lucille Lortel Award nomination for Outstanding Choreographer for this production. Janet garnered a LA Stage Alliance Ovation nomination for her work on TMW, a BackStage West Garland, a Los Angeles Drama Critics Circle Award for Best Choreography, a BroadwayWorld LA Award nomination for Best Choreography and was part of the team that won the Ovation Award for Best Intimate Musical in 2007. She also received a Garland and a LADCC choreography award for Winter Wonderettes. Ms. Miller was thrilled to choreograph the European Premiere of TMW for Teatro Franco Parenti in Milan, Italy. Janet has staged her award-winning step touch extensively throughout the United States, most notably at Northlight in Chicago, San Jose Repertory Theatre, Capital Repertory in Albany, NY, Sacramento Music Circus, Pittsburgh CLO, The Plymouth Playhouse in Minneapolis, Cabrillo Music Theatre in Thousand Oaks, CA, Moonlight Stage Productions in Vista, CA, McCoy Rigby Entertainment, and The Merry-Go-Round Playhouse in Auburn, NY.
Good People Theatre Company just celebrated their five-year anniversary and Janet serves as Producing Artistic Director. GPTCo has seven productions under their belt thus far, A Man of No Importance, Barrymore (2x) The Fantasticks, Closer Than Ever, Marry Me A Little and The Toxic Avenger. The shows have been well received in Los Angeles by both critics and spectators, garnering wonderful notices, as well as inclusion in several year-end roundups for Best Production and Best Director, and LA Weekly nominations for Best Musical Production, Best Musical Director, and Best Director-Musical for AMONI. AMONI and Barrymore were both Ovation Recommended, and Barrymore received a 2013 Ovation nomination for Best Actor.
Janet was the Resident Director for Phantom Projects Theatre Group, housed at the La Mirada Theatre for the Performing Arts. In 2010, she had the honor of directing Lydia R. Diamond's adaptation of the Toni Morrison book, The Bluest Eye to critical acclaim. The following season, Phantom remounted this production at the Miles Playhouse in Santa Monica for a successful run. Also for Phantom Projects, she has helmed The Miracle Worker, The Crucible, Of Mice and Men, To Kill a Mockingbird, The Complete Works of William Shakespeare (abridged) Grapes of Wrath, The Giver and The Importance of Being Earnest.
Ms. Miller has worked on both coasts on such shows as Side By Side By Sondheim, South Pacific, Guys and Dolls, Kiss Me Kate, Jesus Christ Superstar, Anything Goes, Baby, Annie Get Your Gun, Dames At Sea, Charlie Brown, Urinetown, Bat Boy, The Musical, The Odd Couple, The Nerd, The Man Who Came To Dinner, The Rimers of Eldritch, Inspecting Carol and Taming of the Shrew to name a few. Her preferred style of dance is tap, which she has taught and choreographed worldwide in China and Thailand. She was one of the founding members of Golden State Theatre, the Family Theatre of La Mirada, for eighteen years, directing and choreographing over 50 original productions.
Janet is the recipient of the 2003 Excellence in Art Award for Drama from the city of Torrance, where she was the Artistic Director/Resident Director at the Torrance Theatre Company for seven years, directing sixteen shows during her tenure. Janet is a longstanding member of Directors Lab West and is on the Steering Committee. Ms. Miller is a proud member of SDC, where she sits on the Los Angeles Steering Committee. www.janetmiller.net www.goodpeopletheaterco.org.