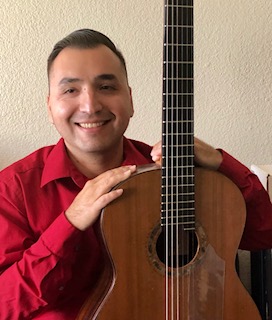 Jesus Palominos graduated from California State University Fullerton with a Master's Degree in Classical Guitar Performance. He has been the recipient of numerous awards and had the privilege to study with world renown classical guitarist Martha Masters as well as several other influential and notable instructors.
Mr. Palominos has performed in concerts as the featured artist, along with various groups, and as accompaniment at local universities and music societies.
He is currently an adjunct professor at College of the Desert. He teaches privately as well as volunteering his time to organizations that support the arts.