Keegan Anglim
Adjunct Faculty
Class Jazz/Rock Guitar, History of Jazz, Applied Jazz Guitar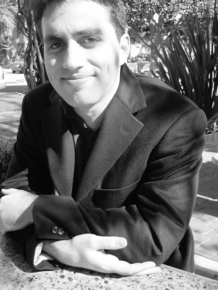 Dr. Keegan Anglim received his B.M., M.M. and D.M.A. in Studio/Jazz Guitar from the University of Southern California. As a student, he was the recipient of the Outstanding Graduate award and The Order of Areté, the highest honor awarded to graduate students upon completion of their academic programs.
Dr. Anglim has a wide range of teaching experience at schools such as USC and Musicians Institute, having taught classes not limited to Music Theory, Ear Training, Guitar Reading/Improv, Swing Ensemble, History of the Beatles, and History of Rock. As an active guitarist, he performs every week with the Hi-Fi Honeydrops, a five-piece swing band. He also regularly plays for private and charity events, while maintaining a home studio.
Dr. Anglim is currently on faculty at Mt. Sierra College in Monrovia as a recording instructor and at the College of the Desert as a private guitar instructor and professor of History of Jazz and Beginning Jazz/Rock Guitar.