Lynda Shaeps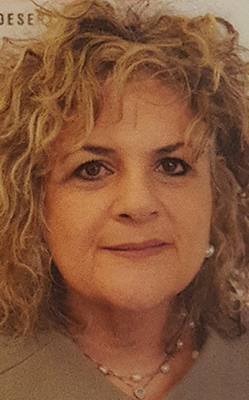 Lynda Shaeps has proudly served as an adjunct instructor at the College of the Desert for over 25 years. Lynda's Theatrical​​ Makeup course focuses on the current industry makeup techniques and effects for stage, television, film, print and video.
Beyond the academic course Lynda 's career experience and relat​ionships in the entertainment industry enable her to provide students with unique backstage, and onset work experiences. Many of Lynda's previous students are professional working artists all over the United States. Lynda serves as the staff makeup/hair designer for the McCallum Theatre, Coachella Valley Repertory Company.
Owner of Sunrise Beauty, Lynda served on the board of Riverside Film Alliance and founded Children's Playtime Productions. Lynda is represented by Cindy Romano Agency, u​nion affiliate, guest speaker at Riverside Community College film and television department. Lynda has had the pleasure to work at SYFY, Tennis, Golf Channels, ESPN, CNN, FOX, NBC, ABC Networks and the United States Military. Trained by industry giants, Harry Blake, Robert Schiffer, and Maurice Stein Lynda continues to her pursuit of excellence in the field of makeup attending industry academic seminars and classes.
Lynda has had the honor to provide client services of hair and makeup for some of Hollywood's most famous faces ​which include Kristen Chenoweth, Ryan Seacrest, Linda Eder, Andrea Bocelli, Willie Nelson, Pete Sampras, Rafael Nadal, Andre Agassi, Martin Short, Colin Powell, President Ford / First Lady Betty Ford, Olivia Newton John, Linda Ronstadt, and Paul Newman, Merv Griffin, Alan Cummings, Martin Short, Jack Jones, Steve Lawrence, Eydie Gorme, Storm Large, Monty Hall, Gladys Knight and Lindsay Wagner.