Matthew Howe
Adjunct Instructor,
Percussion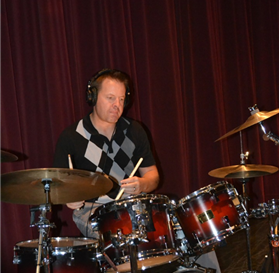 Matthew Howe is the Director of Bands at Cathedral City High School in Cathedral City, CA. He is also an applied instructor at College of the Desert in Palm Desert, CA, where he teaches percussion studies.
Mr. Howe, a native of Bemidji, Minnesota, received his BA in Professional Music at Berklee College of Music, graduating Magna Cum Laude in 1995.
In 2011, he received his California Teaching Credential from Brandman University, and in 2012, he earned his Masters of Music Education degree from Boston University, where he graduated with honors.
While at Berklee, Mr. Howe studied drum set performance and percussion with contemporary luminaries Alan Hall, Skip Hadden, Bob Tamagni, Steve Wilkes, Sa Davis, Giovanni Higaldo, and Jamie Haddad.
At BU, Mr. Howe studied with leading figures in music education research, including Dr. Susan Wharton Conkling and Dr. Andre de Quadros.
As a freelance performing percussionist, he has performed and recorded with numerous Jazz, Rock, Reggae, African, and Latin ensembles.
He has been involved in music education since 2003, and his instructional experiences range from elementary school general music to college-level instruction.
In 2013, Mr. Howe was named "Teacher of the Year" at Indio High School by the Desert Sands Unified School District.
He currently resides in Palm Desert, CA with his wife and three young daughters.