Mikael Jacobson
Adjunct Faculty
The History of Rock, Songwriting, Applied Bass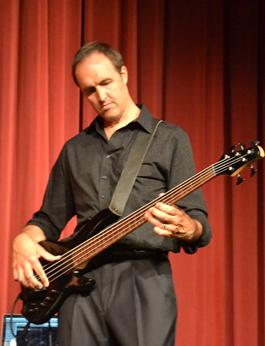 Mikael Jacobson holds a Bachelor of Arts degree in double bass performance from the San Francisco Conservatory of Music, a Master of Arts in classical music composition from the University of California, Santa Cruz and a certificate in film scoring from the University of Southern California.
On double bass he has played in orchestras in Europe and the Bay Area.
As an electric bassist, he plays locally with Hot Beat (punk rock), The El Miradors (country), Ogressa (doom metal), and Dunebilly (toddler rock).
Mikael teaches The History of Rock and Roll, Songwriting, and applied bass at College of the Desert.​