Performing Arts Events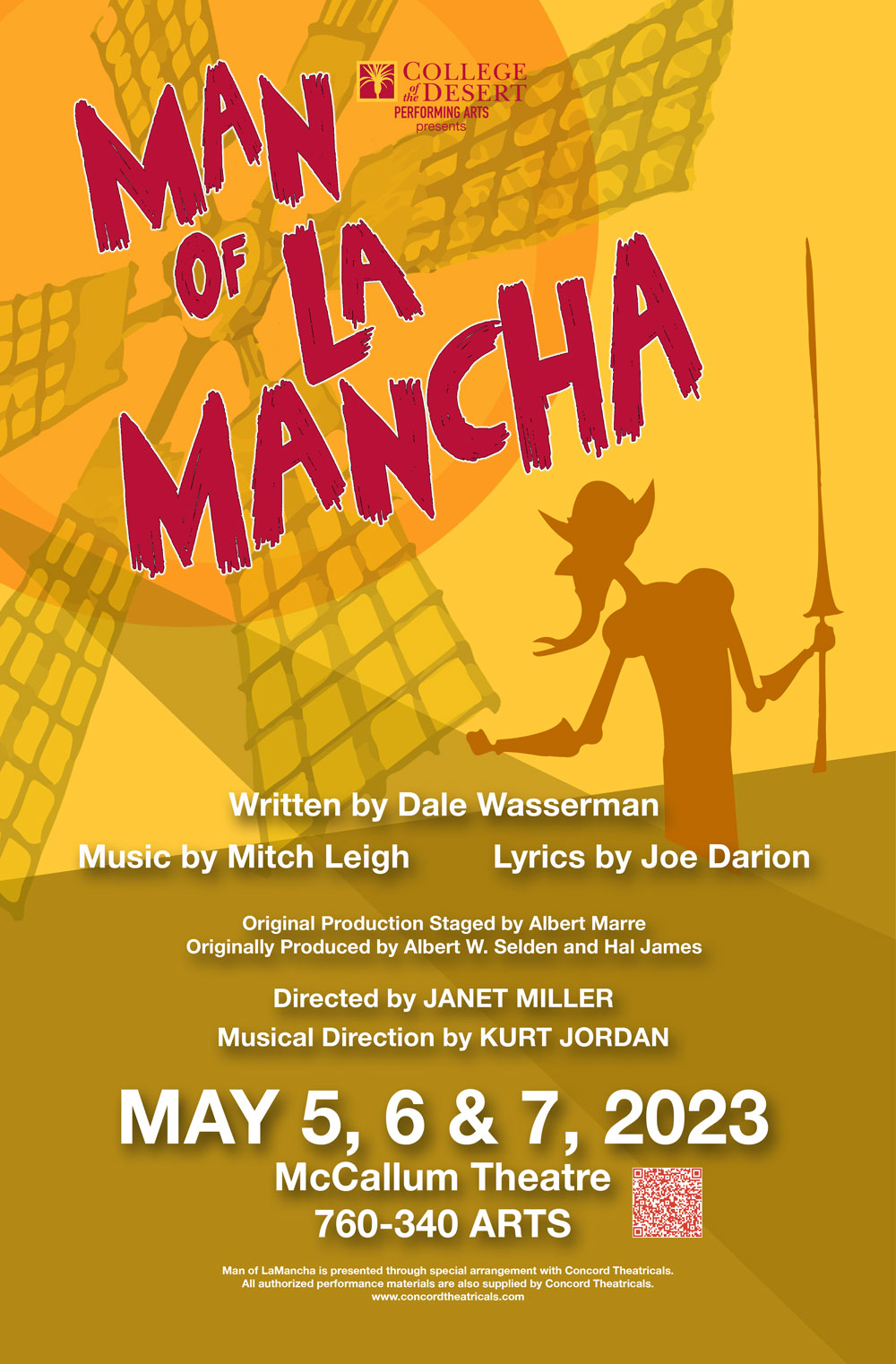 College of the Desert Theater Department presents Man of La Mancha at the McCallum Theater, May 5th through 7th.
Inspired by Miguel de Cervantes' seventeenth-century masterpiece Don Quixote, MAN OF LA MANCHA is one of the most successful musicals in Broadway history. Powerful, brutal, hilarious, and heartbreaking, MAN OF LA MANCHA celebrates the perseverance of a dying old man who refuses to relinquish his ideals or his passion. The celebrated score includes "The Impossible Dream," "I, Don Quixote," "Dulcinea," "I Really Like Him," "Little Bird," and "To Each His Dulcinea."
Tickets are on sale now through the McCallum Theater Box Office and website, mccallumtheatre.com. Come see this classic celebrated musical!