Philip Pacier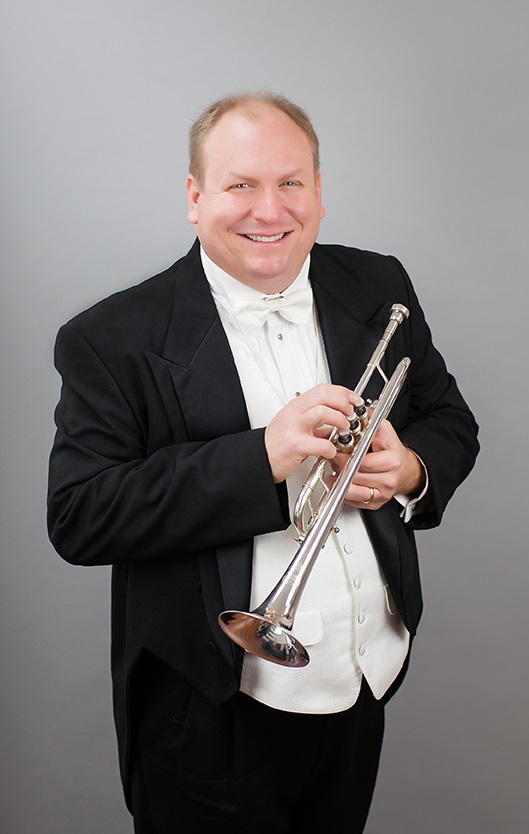 Phillip Pacier is regionally recognized for his diverse skills as a performing musician, conductor and music educator. He is currently the principal trumpet of the La Mirada Symphony, Orange County Wind Symphony, and the Symphonic Winds of the Pacific. Phillip has also appeared with the Orange County Master Chorale, Santa Barbara Symphony, Flagstaff Symphony, and the Bear Valley Music Festival. He also spent five years as the lead trumpet for La Sonora del Caribe, a regionally recognized Latin dance band, and has been featured on several recordings both in the classical and popular genres. He has studied with renowned artists and teachers including David Washburn (L.A. Chamber Orchestra), Boyde Hood (L.A. Philharmonic, retired), and Malcolm McNab (L.A. studio musician).
Phillip holds Bachelor of Music degrees in trumpet performance and music education from Chapman University, and a Master of Music degree in trumpet performance from the University of Southern California. More recently, he has been active as an orchestral arranger, and has arranged several pieces for Celtic Woman founding member Chloe Agnew.
​ Phillip is currently on faculty at Santiago Canyon College, Cerritos College, Moorpark College, and College of the Desert, where he teaches courses including Brass Pedagogy, Music Appreciation, World Music, and Brass Ensemble.