Trefoni Rizzi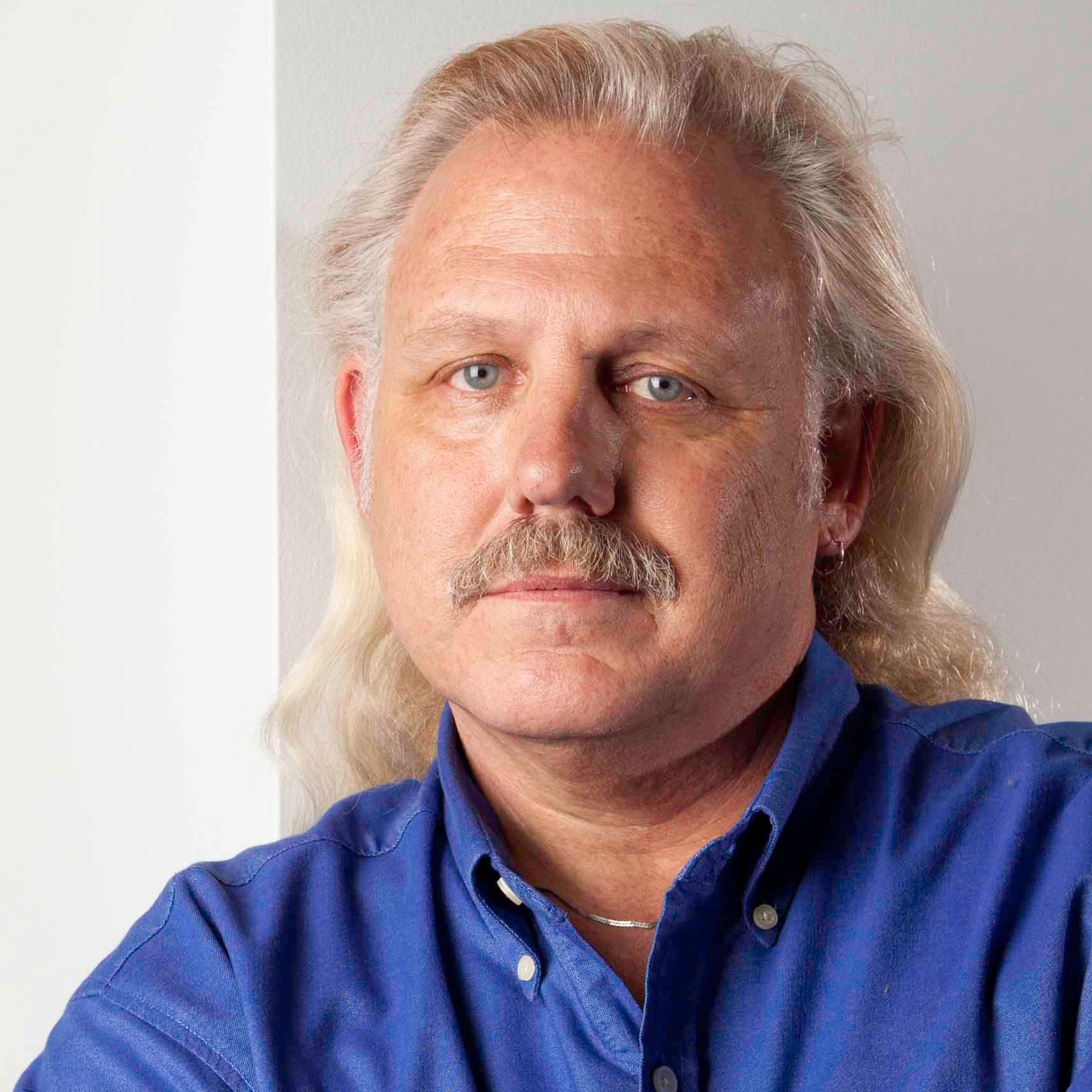 A Native of Southern California, Trefoni holds a B.A. in Design from UCLA, and a M.F.A. in Theatre and Dance from the University of Hawaii Manoa, with an emphasis in Asian Theatre and Theatre for Young Audiences. He enjoys working in a variety of Theatrical/Entertainment Design areas including Scenic Design, Lighting Design, Projections, Costume Design and Puppetry. A member of IATSE/USA Local 829, he was first finalist in the NEA/TCG Career Development Program for Designers. Trefoni has designed for theatre, film, television, commercials and live events. His work also includes Interior Architecture, Restaurant Design, Retail Design, Places of Worship and Landscape Design. Additionally, Trefoni is a fine artist working in painting and mixed-media sculpture. To view his Entertainment Design work, please go to www.tmrizzi.com.
Trefoni has designed theatrical productions Off-Broadway, for Regional Theatre and for Southern California Theatre. He received the LA Stage Alliance Ovation Award for Scenic Design in a Larger Theatre for Songs for a New World at the Rubicon Theatre. Other award winning Scenic, Lighting and Projection Designs include Lady Macbeth Sings the Blues, Driving Miss Daisy, and Defying Gravity.
Trefoni's Off-Broadway work includes Scenic, Projection and Lighting Design for A Woman of Will at the Daryl Roth Theatre, starring Amanda McBroom. Regional Theatre designs include Scenic Design for Maltby and Shire's new musical A Time For Love at the Studio Arena Theatre in Buffalo, New York, and for Colorado Shakespeare Festival, Trefoni created Scenic, Lighting and Projection Designs for The Little Prince and A Child's Christmas in Wales and Lighting Design for the international collaborative production of The Inspector General with the Maxim Gorky Theatre in Vladivostok, Russia.
Recent designs include Sex and Education starring Julia Duffy at the Laguna Playhouse, the World Premieres of Two Boys From Brooklyn starring Lainie Kazan at The Palace Theatre in Los Angeles and Scenic, Lighting and Projections for Marilyn, Madness and Me! at The El Portal Theatre in NoHo. As Guest Scenic Designer at UC Riverside, Trefoni has designed Little Shop of Horrors, Henry V, The Tragical History of the Life and Death of Doctor Faustus and Marisol. His continuing collaboration as Scenic Designer for Impro Theatre @ The Broad Stage, involved 10 different sets for 10 different Long Format Improvisational Unscripted events spanning 10 months. Other local designs include Scenic and Projection Design for COPENHAGEN, starring Linda Purl at the Rubicon Theatre in Ventura, Scenic Design for Parallel Lives at The Falcon Theatre and Scenic Design for Sex and Education starring Stephanie Zimbalist at the Colony Theatre.
World Premieres include Maltby/Shire's A Time for Love, P.J. Barry's Bad Axe, and Stephen Legawiec's Peru in Africa.
New York Premieres include Richard Hellesen's Dos Corazones for Lincoln Center Theater Directors Lab Festival at HERE.
West Coast Premieres include Melanie Marnich's Quake and Lee Blessing's Chesapeake.
Favorite designs include Holes, Noises Off!, You Can't Take It With You, Twelfth Night, The Miser, The King Stag and Translations.
As an educator, Trefoni has taught Theatre and Design at UC Irvine, UC Riverside, University of Hawaii Manoa, University of Alaska Fairbanks, Fairfield University, Cosumnes River College, LA City College-Theatre Academy, East Los Angeles College, Citrus College and College of the Desert.
Additionally, Trefoni is the author of the Award Winning children's travel book, Teddy's Travels – America's National Parks. For further information on Teddy's Travels, please go to www.teddystravels.com