Canvas Learning Management System
​

In the fall of 2015 College of the Desert made the decision to begin using a new Learning Management System (LMS). The decision was not made lightly and was made with the students' best interests in mind. The new LMS is called Canvas and starting with the summer 2016 term was the system COD began using for course delivery.
At COD we recognize that making a change like this can be a challenge, and we want to ensure that students have the tools needed to be ready to use Canvas. Students will need to be proactive, as well, to understand the basics of the system before they begin their first classes this year. And the information you need to get started is all here!
Welcome to Canvas!
Canvas Demo Course 
Ready to jump in and check out Canvas? Explore COD's demo course in Canvas​.
Canvas Student Orientation 
Take the self-paced course to prepare yourself.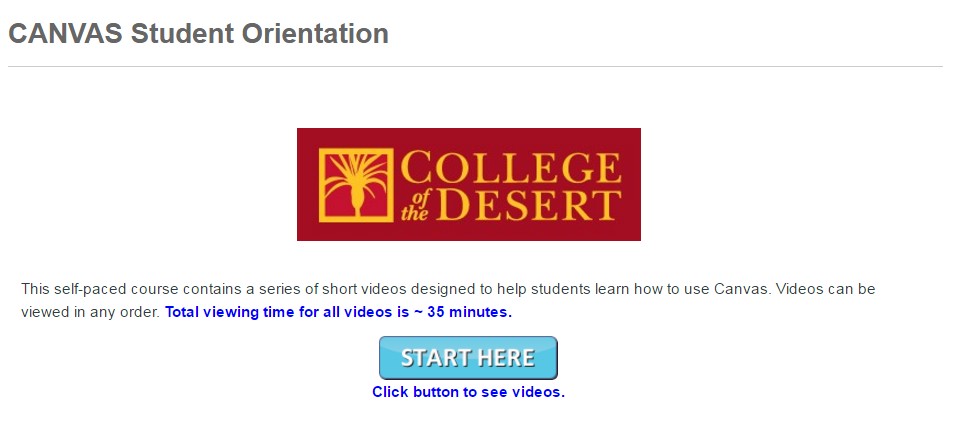 ​
More Tips on Using Canvas
Students will be given access to Canvas once the spring semester at COD is complete. But here are some great tips to help you make the most of your Canvas experience. Canvas Tips for Students
On the next page, you will find more Canvas resources that will help you learn to use the Canvas system and we invite you to explore them all so that you are prepared.
---
​​​​