Pharmacy Technician
Registration Information
Registration Fee: $3,195
Additional Fees:
Pharmacy Technician Certification Board Exam
Application for California State Certification
LiveScan Background Check
Training Information
110 Hours of Live-Remote Lecture
105 Hours of Online Instruction
120 Hours of Clinical Externship
Upcoming Training Sessions:
Free Information Session held monthly, on the 3rd Thursday, 2:00 p.m. via Zoom
The Professional Pharmacy Technician program is an introductory course that is designed to teach students the fundamentals and particulars of becoming a pharmacy technician. This class introduces students to various pharmacy practice settings and covers drug classes, basic physiology, drug interactions, and daily pharmacy operations. This program trains individuals to effectively assist in pharmaceutical preparations and complete daily required tasks in any pharmacy environment, although on the job training is still a part of pharmacy training. This course also is designed to introduce students interested in pharmacy to the basic concepts of pharmacy calculations. Students will have the opportunity to understand and practice math concepts and calculations needed to become a certified pharmacy technician.
National Certification: Upon successful completion of this program, students would be eligible to sit for the Certified Pharmacy Technician (CPhT) Certification offered by the Pharmacy Technician Certification Board.
In partnership with:

"This program is eligible for financial assistance under the Workforce Innovation & Opportunity Act (WIOA). Certain eligibility requirements apply." Call 760-863-2500 for more information or you may begin your registration process by clicking here.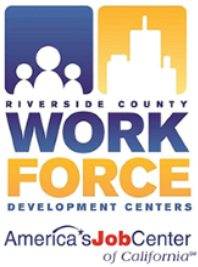 WIOA Title-I financially assisted program is an equal opportunity program. Auxiliary aids and services are available upon request for individuals with disabilities.