Phlebotomy Technician
Registration Information
Registration Fee: $3195
Additional Fees:
CA State License | NHA Exam Fee | Scrubs
Training Information
48 Hours Lecture
40 Hours Externship
Upcoming Training Sessions:
November 1 - November 18, 2021
Monday - Thursday
3:00 p.m. - 7:00 p.m.
Externship to be completed by May 31, 2022
November 29 - December 17, 2021
Monday - Thursday
10:00 a.m. - 2:00 p.m.
Externship to be completed by June 30, 2022
Free Information Session held monthly, on the 3rd Thursday, 2:00 p.m. via Zoom
---
National Certification: Upon successful completion of the program, including the completion of an approved National Healthcare Exam, participants will have met all of California's requirements to become a Certified Phlebotomy Technician I.
---
"This program is eligible for financial assistance under the workforce Innovation & Opportunity Act (WIOA). Certain eligibility requirements apply." Call 760.863.2500 for more information, or you may begin their registration processing by clicking here.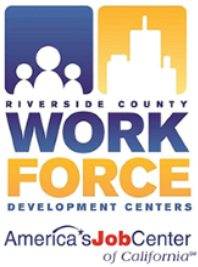 WIOA Title-I financially assisted program is an equal opportunity program. Auxiliary aids and services are available upon request for individuals with disabilities.​