Physical Therapist Aide
Registration Information
Training Information
70 Hours Lecture
​Upcoming Training Sessions:
March 22, 2021 - May 10, 2021
Mondays & Wednesdays, 6:00 - 9:30 p.m.
Online, Live-Remote, Instructor-led
Free Information Session held monthly, on the 3rd Thursday, 2:00 p.m. via Zoom
---
This training will teach prospective PTAs non-technical duties of physical therapy, such as preparing treatment areas and ordering devices and supplies, transporting patients working under the direction of the physical therapist, assist physical therapists in providing services that help improve mobility, relieve pain, and prevent or limit permanent physical disabilities of patients suffering from injuries or disease.
---
"This program is eligible for financial assistance under the workforce Innovation & Opportunity Act (WIOA). Certain eligibility requirements apply." Call 760.863.2500 for more information, or you may begin their registration processing by clicking here.
WIOA Title-I financially assisted program is an equal opportunity program. Auxiliary aids and services are available upon request for individuals with disabilities.​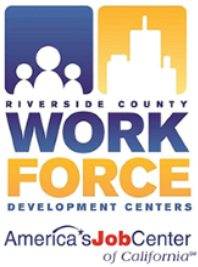 ​​​​​​