Internship Guide
Internships give you the opportunity to explore careers, develop your skill set, apply classroom theory into real-world of work situations, and grow your professional network - all while earning college credit!
Benefits for Students
An internship will assist you:
Acquire marketable employability skills
Build your resume
Expand your professional network
Increase your advancement opportunities
Apply classroom theory into the real world of work
What Interests You?
Before you search for an internship, ask yourself the following:
What are my current skills and talents?
What sets me apart from other students?
What steps have I taken to prepare for an interview?
Paid vs. Unpaid Internships (Volunteer Work)
The Work Experience Office is committed to advocating for student paid internships to elevate economic mobility. In some cases, employers or agencies, such as local non-profits, may still provide meaningful entry-level positions or internships that can assist students in earning work experience and building their resume.
Checkout this great article from Handshake on the benefits to working for experience, or for pay, at your next internship.
Note: Students who participate in an unpaid internship are highly encouraged to only intern during the semester dates and also enroll in a Work Experience course. In doing so, students obtain liability protection through College of the Desert's liability protection during the enrolled session. A copy of this certificate is available upon request, once you have secured an unpaid internship.
You may reference the Department of Labor Internship Programs Under the Fair Labor Standards Act and provide a copy to the internship site before engaging in an unpaid internship.
Getting Started
Use the following resources to find an internship today!
Access Your Handshake Account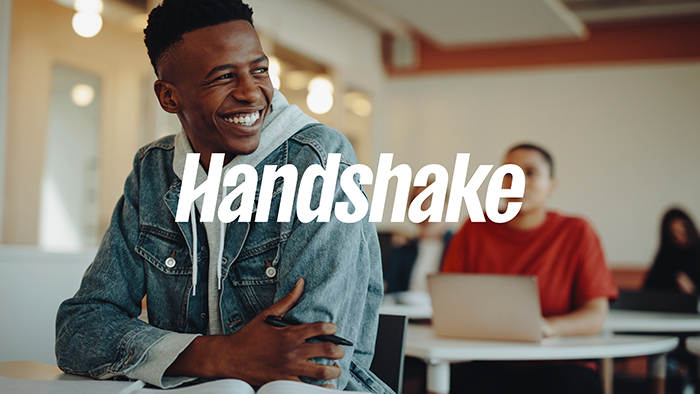 College of the Desert's Handshake platform is completely free to all students and alumni. You will be able to connect and apply for internships, on and off campus jobs, and career opportunities!
Once logged in, you will have access to view the Events tab to participate in in-person and virtual events hosted by the Career & Workforce Solutions Center and the Work Experience Office.
Note: Events with the COD logo titled "Premier Events" are the only eligible EDGE/PlEDGE workshops that count towards your free tuition program requirements.
To Log Into Handshake
Visit Handshake and log in using your MyCOD credentials OR
Activate your account through your Student Portal using your MyCOD credentials and click on the Handshake log-in button
Download the Handshake App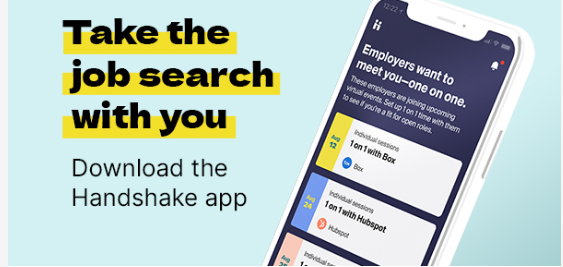 List of Some Local Internship Opportunities
The majority of the jobs and internships will be found through Handshake. Below are a few that are actively recruiting. Log into Handshake for additional details and apply.
Digital Marketing Specialist Intern, Atomic Digital
Enterprises, Job ID: 7570568, Apply by June 16, 2023
IT/Social Media Summer Intern, The Morrison Law Group Job ID: 7664335 Apply by May 31, 2023
Indio Water Authority Summer Intern, Job ID: 7671072 Apply by April 17, 2023
Indio Police Department Summer Intern, Job ID: 7671059 Apply by April 17, 2023
Broadcast Intern, NBC, Univision, Entravision Communications, Job ID: 7599231
Framing Management Summer 2023 Intern, Builders FirstSource, Job ID: 6951006 Apply by March 31, 2023
Lumber Operations at Colton Yark Summer 2023 Intern, Builders FirstSource, Job ID: 6951380 Apply by March 31, 2023
IT Transformation Summer 2023 Intern, Builders FirstSource, Job ID: 6952600 Apply by March 31, 2023
Marketing Internship, KESQ News,Job ID: 6524662 (on going, follows college session dates)
Environmental & Species Conservation Intern, The Living Desert Zoo & Gardens, Job ID: 3752970(on going)
Program Assistant, Coachella Valley Disaster Preparedness Job ID: 6609910 Apply by July 26, 2023(follows college session dates)
HR Coordinator Administrative Assistant, HR Advantage Consultants Job ID: 7089154 Apply by Jan 31, 2023
The Work Experience Office works in collaboration with the Career & Workforce Solutions Center (CWSC) to assist you in preparing for your interview and crafting a winning resume. Use the following resources and prepare to make great first impression!
The best way to prepare for your interview is to practice. Your interviewer will likely ask about your experience, skill set, and why you are the best fit for the internship.
Visit the Career and Workforce Solutions Center to schedule your mock interview with a Career Counselor and/or attend a workshop. Workshops include:
Effective Job Search Strategies
Resume Writing for Success
Ace Your Next Interview
Professional Etiquette
Networking for Results
And more!
Log into Handshake under the Events tab to view events and register. Workshops are offered during fall and spring semesters.
Interview Tips
Arrive on time
Dress appropriately
Be mindful of body language (shake hand, make eye contact, smile, do not slouch)
Bring copies of your resume and cover letter
Be ready to speak proudly about yourself
Be ready to answer questions related to the position and related field
Ask questions
Always end with a Thank You and smile
Send a Follow-Up Thank You Note Post Interview
Sending a follow-up thank you note to a future employer shows genuine interest in the position you are applying. A thank you note can be handwritten or send electronically. Remember - make a lasting first impression!
Effective After Interview Thank You Letter Samples
Got the Internship or Volunteer Position? Congratulations!