Walter N. Marks Center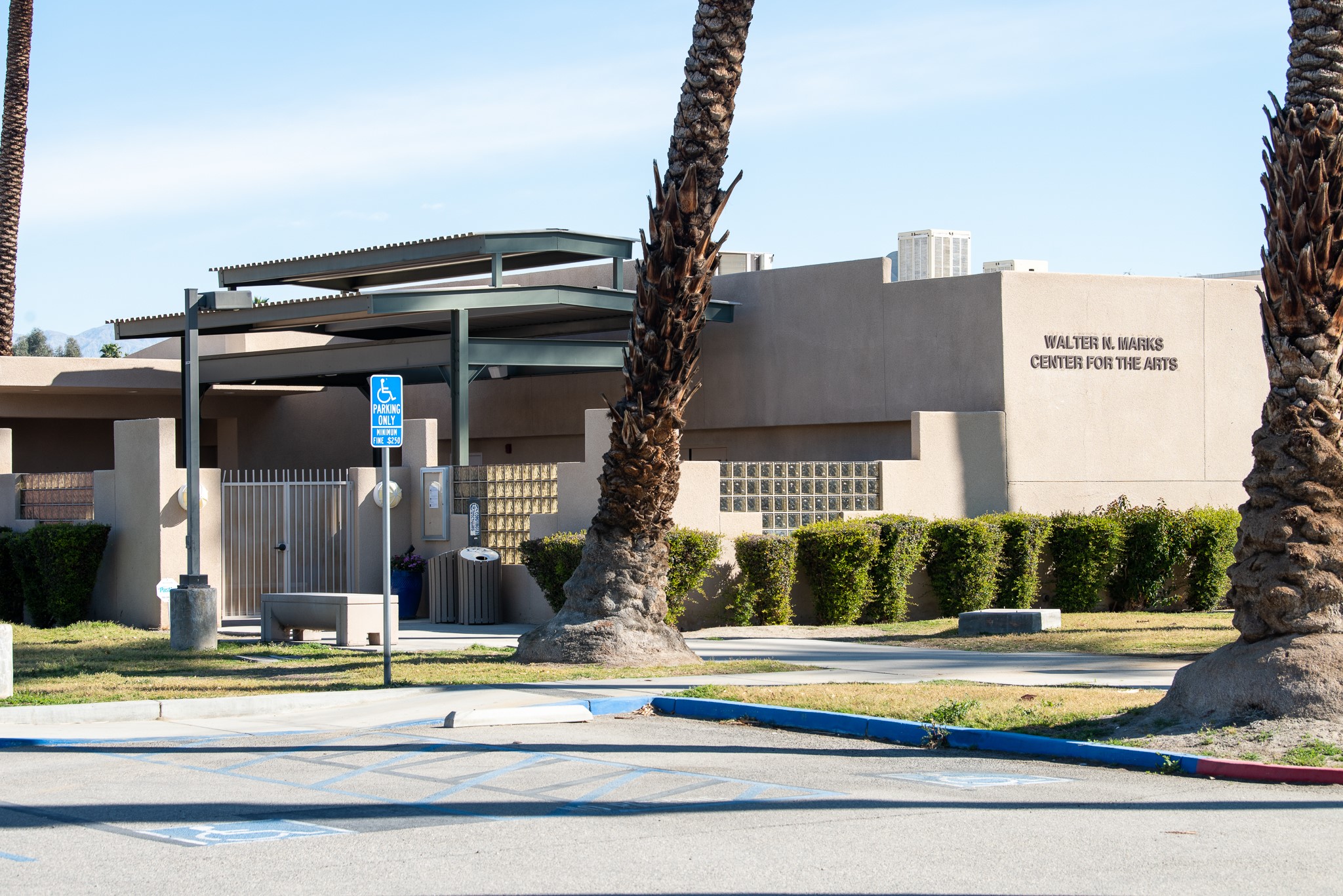 The Walter N. Marks Center for the Arts is a nonprofit cultural and educational facility located on College of the Desert's campus. Committed to educational excellence, The Marks Center provides a venue for artistic exploration, experimentation and research. Traditional formats of painting, drawing, sculpture ceramics, photography and printmaking are complemented by contemporary applications of performance and installation arts.
The architectural design of the Marks Center, with its three galleries, courtyard and sculpture garden, allows for poetry readings, musical events and theatrical performances. Guest speakers and professors in art, digital design, poetry, theatre and literature now have a dedicated facility in which to collaborate on thematic approaches to enhance learning.
Mission Statement: "College of the Desert's Walter N. Marks Center for the Arts supports arts education and enriches the cultural life of our students, faculty and community."
Exhibition Hours:
Tuesday - Friday
11:00 am - 4:00 pm
Parking:
Available outside the Gallery in Lot 26 and Lot 28.
Information:
For information, please call (760) 776-7278
Email: Art Gallery Assistant, acalderon@collegeofthedesert.edu
Follow us on Instagram at @marksartcenter