Current Exhibitions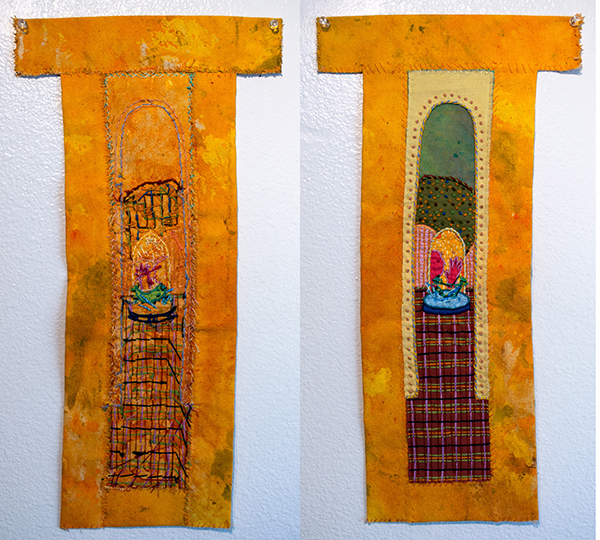 College of the Desert is pleased to announce a new exhibition of artwork by COD Faculty and Staff on display from January 24 through February 16, 2023, at the Walter N. Marks Center for the Arts. Exhibition hours are Tuesday through Friday, from 11 a.m. to 4 p.m.
The artists' reception will be held Thursday, February 2, from 5:00 to7:00 p.m.; the event is free and open to the public, and light refreshments will be provided.  Live performances begin at 5 p.m. by Music Faculty Chris Reba, Jenne Carey, and The Hellions, along with a poetry reading by English Department Faculty Ruth Noland, and Rebecca Gaydos.
The Walter N. Marks Center for the Arts will be offering an open house, self-guided tour for FLEX, Thursday January 26, from 2 p.m. to 4 p.m.
Relax, and be inspired while contemplating the diverse creative endeavors of the College of the Desert's faculty and staff.
Celebrate the diverse creative endeavors through the lens of varied mediums.
Featuring works by: Toby Besson, Andrea Calderon, Janet Castillo, Laurel Conradson, David Goetz, Robin Goins-Cornell, Rachel Deane, Michael Gladych, Yehsiming Jue, Maile Klein, Steve Larkin, Emily Maddigan, Mary Grace Maloney, Arlette Poland, Guadalupe Quintana, Deanna Rallo, Chris Reba, Erynn Richardson, Luis Rodriguez, Reid Sagara, Kandra Scullin, and Amber Smith Sorensen.