Behavioral Commitments
COD CARES BEHAVIORAL COMMITMENTS FOR STUDENT SUCCESS
Behavioral Commitment - A promise to use a specific action, language or visual signal to make a student feel welcome and cared for.
COD Cares is a part of the Caring Campus Initiative, which is a national initiative that embraces a culture of care through behavioral commitments.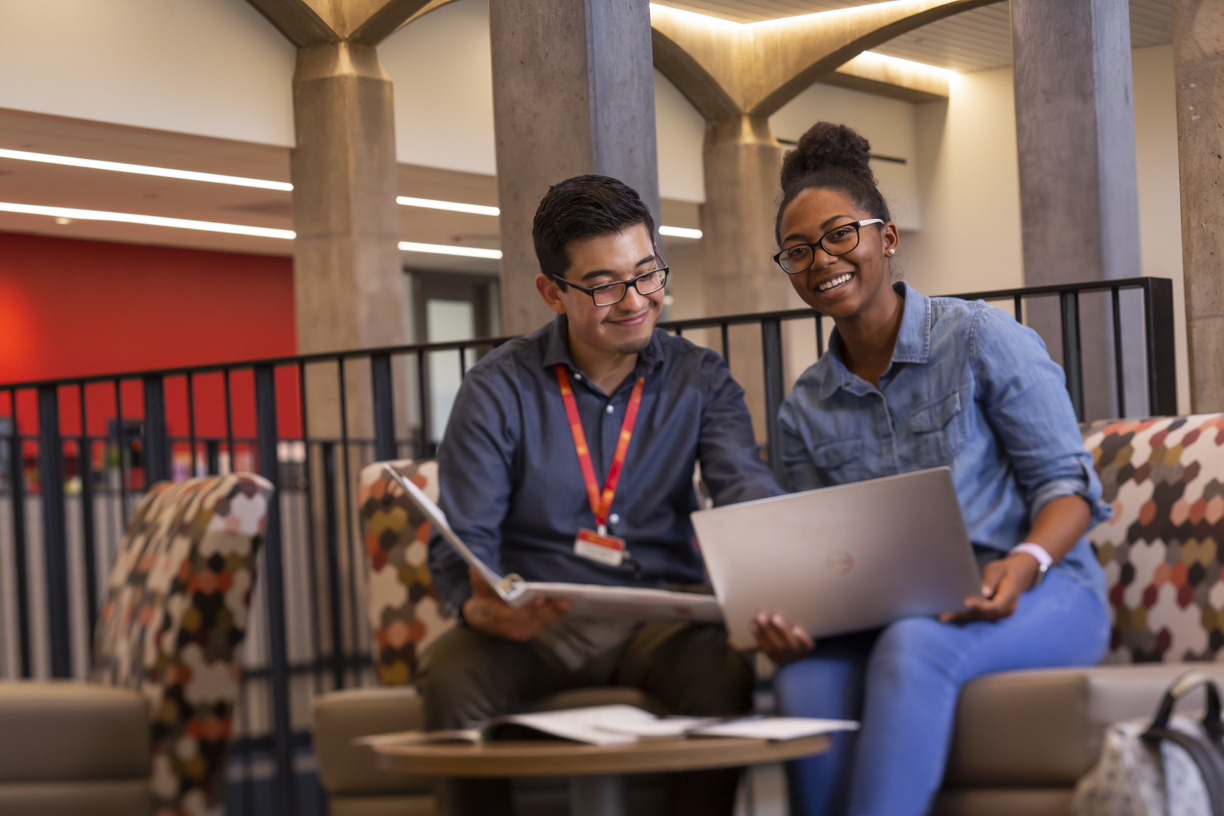 Through in-depth discussions and working meetings, the COD Cares Committee developed the following behavioral commitments for all classified professionals:
TRADITIONAL (FACE-TO-FACE) COMMITMENTS:
With traditional, face-to-face commitments, it is important to remember the ten-foot rule. This commitment states that if you are walking around campus and encounter a student within ten feet of you who seems lost, confused, or upset, you should take the initiative to approach the student, smile, introduce yourself, and ask if you can be of assistance.
Be Student Ready
Wear name badge or post name and title information
Provide direct information to students in all communications
Follow-up on student experience
Warm Referrals
Call ahead or walk student to the office they need to get to
Follow up to ensure the student got there
Utilize Campus Ambassadors
Know Other Departments
Eliminate barriers by knowing where to send students
Learn about other departments
Create an easily accessible resource for department and division information, such as a "Cheat Sheet"
VIRTUAL COMMITMENTS:
In the virtual environment, being proactive means reaching out to students before they contact the College to reassure them, ensuring they are getting the information you want them to have, answering their remaining questions and sending the message that you are thinking about them.
Give Your Information Up Front
Include a 'caring element' in all communications
Create automatic email responses
Be visual in video meetings with students and/or colleagues
Warm Handoff
Transfer students to appropriate services, based on student needs
Include student in the handoff by providing complete information on receiving service areas
Know Other Departments
Learn about other departments so you know where to send students
Publish recurring Department Zoom time schedules for students

MORE STUDENT FOCUSED BEHAVIORS:
Caring Communications
Add a photo to your email profile
Be "present" in all communications
Meaningful Connections
Ask for student name and contact information, in case you are disconnected
When connecting a student to another department on campus, provide student information and the nature of their question or concern
Open doors and eliminate barriers for students when you can
Clear Directions and Next Steps
Help students find the answers they are looking for
Provide clear directions for their next steps
Invite students to return if they don't find what they need
The information on this page was adapted with permission from Skyline College's Caring Campus – Commitments page. © Skyline College 2020.