CLERY/Annual Security Reports
Complying with the Clery Act
​What is a Campus Security Authority?
​What is the CLERY Act? What does that mean for me?
​​CLERY Definitions
Annual Security Reports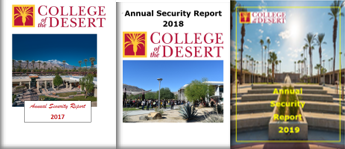 ​Clery Campus Trainings​
CLERY News
Clery Center for Campus Safety​ 
Office for Civil Rights Issues Dear Colleague Letter on Title IX
This morning, the Department of Education's Office for Civil Rights (OCR) released a Dear Colleague Letter (DCL). In it, the Department announced its withdrawal of guidance reflected in OCR's 2011 Dear Colleague Letter on Sexual Violence and 2014 Questions and Answers on Title IX and Sexual Violence. As Education Secretary Betsy DeVos announced in early September, the Department will establish a rulemaking process that responds to public comment. Despite these efforts, the Department also issued a Q&A on Campus Sexual Misconduct in tandem with the letter.
You can read Clery Center's statement on the document release by clicking on the link below.
Registered Sex Offenders Lookup
Survivor's Resources